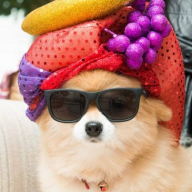 New Contributor
FASTLANE INSIDER
Read Fastlane!
Read Unscripted!
Speedway Pass
Dear all,
thank you in advance for all the incredibly useful and inspiring considerations and ideas I can find on this forum.
Thanks to MJ for all he wrote and gave to us!
After reading
TMF
and some of the threads (I am going to read also the other two MJ's books in the near future), I am starting to ponder many business ideas and have in general come to the conclusion that the employee life is not for me.
As I go through business ideas and read threads of progress and execution, I would like to post a very simple doubt and see your perspective on that.
Is resignation (leaving the 9-5 routine) a specifically advisable way to speed up a business design and execution (I only have ideas in mind right now) and avoid to lose momentum (as soon as I start building something)?
On the one hand: I feel like a could multiply my speed, if I could only focus on developing a business idea. Of course, there are financial implications, but my only constraint is rent. I could easily go back to my parents' house and basically reduce my expanses to very little. Also, the sense of urgency may push me. I see that many people do like that (MJ himself).
On the other hand: I feel like being employed gives you a sense of reality and also exposes you to people and interactions. Business ideas may come precisely from social life and interactions. Also, I feel like I may subconsciously look at resignation as an escape from a world I don't like, while I rationally think I should be responsible and strong enough to endure it as long as I cannot create another source of income.
I know this is a broad and general question, but different points of view may help me.
Thanks in advance