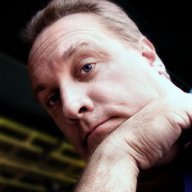 New Contributor
Read Fastlane!
Read Unscripted!
User Power
Value/Post Ratio
80%
Oct 15, 2012
10
8
I have been stuck in the slow lane, probably more accurately the sidewalk, for years, much debt, barely enough to cover it then I got laid off from my job in 2015. I had and still have an IT business with a few clients but my main income is now from my
Real Estate
photography business which I started and grew as a surprise to me. I worked to be the best and my business grew. But it is the opposite of the fast lane! It's good money but still not enough and it takes all my time from growing other ideas. I have to work every minute for every dime! Not my
goal
! So now I MUST and WILL break out to the Fast Lane! Right now, I just need some passive income even if not ideal, to get started.
I started an online (I am an advanced web developer so I don't have to outsource) store to sell house plans for a local home plan designer. He has some great home plans and I provide real photography from homes built from his plans. It is all in place but I am sitting here with a great website and no traffic. I'm taking an online
SEO
/Marketing course on udemy. I know this idea breaks the
unscripted
rule about having control but I must start somewhere. I have many ideas and no time to develop them due to being trapped in the slow lane so I must somehow break out.
I have also kicked around the idea of starting a photography blog and teach the world what I do. Then monetize the traffic. I might get my my forum-face slapped for that one but I'm desperate for input. I have so many things I can do and I am not sure what the best way to move forward is. I WILL move forward no mater what but would like to draw from the wisdom of those that have gone before me to reduce mistakes along the way.