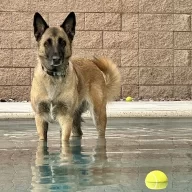 Legendary Contributor
FASTLANE INSIDER
EPIC CONTRIBUTOR
Read Unscripted!
Summit Attendee
Speedway Pass
User Power
Value/Post Ratio
474%
Jul 25, 2007
8,906
42,229
I have decided to do the coaching program again in 2018​
I was on the fence for the past month, but seeing a bunch of last year's clients doing well and even selling out their products during the holiday season made me decide to do this next year!
Below are results from four of my 2017 clients. Keep in mind that mpst of these numbers are from just 3-4 months of selling.
The format will be the same as last years. Conference on Sunday nights for 2 months and then private coaching for the next 4 months. In addition, you will be invited into a private Facebook group with me and all the past participants.
This program length is about 6 months long (January 14, 2018 to June 30, 2018). Yes, there's an end date, but quite honestly once you are in the Facebook group I will continue to answer your questions. I am still in contact with the 2016 and 2017 group.
I've found that the schedule works out very well because February is Chinese New Year so nobody gets quotes or samples anyway. So we learn about product selection and then really start doing the actual work in March-June. People get their products around September and get a few months under their belt until the holiday season hits.
The general timeline will look like this:
January and February - Weekly group calls where we will discuss product selection and help you determine what is good, bad, easy and hard to sell online and most importantly why. We will discuss potential products and some case studies of my own products to help you all understand how I choose my products.
I also wanted to make the product selection phase longer so that clients aren't pressured to choosing something because they feel that they are running out of time. In 2017 some clients didn't find their product until May or June.
March-May - Clients should be on their way to select a product. In this phase they we be speaking with a supplier and getting samples. At this point, we will move towards the 1 on 1 coaching. I am doing 1 on 1 because I don't know if every client will want to reveal their product selection to the others. This is always a sensitive area and I would error on the side of privacy.
June+ Clients should usually have placed their initial production order by this time. There is alot of waiting at this point.
Products arrive and we list on Amazon. We will optimize listings and sell!
Communication between you and me
· Weekly group call coaching sessions in Jan. and Feb. Calls will be on Sunday nights. They last about 2 hours.
· 1 on 1 weekly coaching calls from Mar. to June.
· Unlimited email communications
· Access to private Facebook Group (all new clients and past clients are eligible to join, what you divulge in there is up to you)
What you will learn​
Product selection – This is the most important choice you can make as it will shape your business in the month's to come. We are not picking any AMZ seller products. We will be hand choosing products that have little or no competition and likely will not have many in the future. Amazon gets more competitive every year, so product selection is critical. That is why we are spending 2-3 months on this part.
Importing – We will go over the process of getting samples all the way to importing your first production order.
Everything Amazon – Everything you need to know about selling on Amazon. We will not be using any review groups to launch.
Everything Ecommerce – I will help you set up your own ecommerce store on Shopify or Bigcommerce. You will need your own store as we are building a real business, not an Amazon business.
Photography – I will teach you how to take photos with your smart phone and edit them with free editing software. This is a very important part of your listing.
General value add strategy – Changing your thought process to care about value vs. profit.
Cost​
The price for this coaching program is
$8,000 USD
. The full payment amount is due upfront.
Other Requirements​
You should also have at least $3,000 (preferably $6,000) to spend on your first inventory order.
What results you should expect​
If you end up with a business that is profiting $500-$1500 a month with one product on Amazon, I would call our time together a huge success.
We are not trying to find you a $10,000/mo product. We will find a decent product that is profitable and relatively easy to sell with little or no competition.
I want to make your life easier and lower its stress, not help you battle in the trenches of Amazon warfare. If you want to do that, just save your money and start a supplement company.
I am trying to teach you skills that you can use to replicate what we've done. I am teaching you how to think, not what to think or what to do. Therefore, if you have one decent product, you can find another one.

OK, Let's be real​
Yes, you are paying me alot of money. But spending money and attending group calls does not make you successful. You must be willing to work hard, but more importantly you must be willing to think and exercise your brain. There's going to be alot of stuff that suddenly makes sense and you wonder why you didn't think of that. That is your brain thinking and changing its thought process.
You may be running the numbers and thinking, geez $8k and he's finding me a product that makes $500/mo. That's like 16 months to get my money back. Well, that's not the point of this course. If we find a $500/mo product, you should be looking for another $500/mo product after this program is over. The point is for you to leave with a some startup business and more importantly, for you to leave with a better brain inside your head that can generate hundreds of $500/mo products for life.
I will help you find and source a product, set goals and answer all your questions, but I cannot guarantee your success.
I can only put you in a position to succeed and you must do the rest. I am also not a babysitter, so I will not be contacting you if miss calls or are not contacting me. Some products will take longer than others to develop, improve, rank or sell and may take longer than 6 months to fully mature.
Application Form​
Coaching is closed.
Last edited: