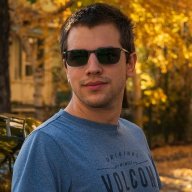 Go all in.
Read Fastlane!
Read Unscripted!
Speedway Pass
Me
Hi everyone, I'm a 25 years old French Canadian. I'll try to be as transparent as possible, but I'm sorry if I just throw a ton of information all at once.
Note:
I didn't read TFL or
Unscripted
yet. The main reason is that I preordered the French version of TFL for my girlfriend's birthday. I should receive it next week and I'm giving her the book on November 9th. I'm probably going to get her
Unscripted
too... so I'll read both at that time !
I have always been passionate about computers and video games (since I was 6 years old). I'm pretty much a self taught programmer, even though I have a college degree in Computer Sciences (barely learned anything there). I am a Web Developer at a University here, averaging CAD$45K/yr. I never held lemonade stands when I was a kid, but I'm pretty good at shoveling snow during winter (never did it to earn money though, I just want to be able to get out of my driveway). I have about $15K in debt, I drive a good old 2005 Ford Focus. I recently sold my dream bike (read more in the "about me" section of my profile) after some vandalism issues and got a smaller, more affordable KTM RC390 motorcycle, which sadly doesn't fullfil my adrenalin needs as much as my 2016 Ninja ZX-10R did.
I realized, over time, that I don't really enjoy programming on a day to day basis (I enjoy PHP and JavaScript, most programmers hate them... I work in .NET a the office).
What prevented me to start my own business ?
Myself.
I'm scared. I'm currently supporting my girlfriend with her own entrepreneur coaching business for the last couple of years, which cut most of my free flowing money that I'd usually have (I currently only have my emergency fund and some spare change).
What am I scared of ? I'm not scared of failing. I'm scared of failing and having no money. I feel like I'm lost right now, I don't really know where my interests are and what I want to do. I'm
decent
in repairing PCs, but mostly software side. I thought about offering computer support services, but there's always
what if
going on in my head... "What if I have to do some physical work and screw the computer over?".
What I'm sure of, is that I don't want to keep "living" the way I do staring at life passing by while I'm just a spectator of everything that goes on. I want to act. Hell, I'm even acting NOW. Right after this article, I'm adding stuff to my To Do list to break my routine and act more. Small objectives at first, small victories and more motivation everytime towards a bigger goal !
I don't drink (except on holidays), I don't smoke, I never go out in bars. I don't even know how people have the same salary that I have can afford doing these activities weekly.
If you have questions about me or my background, feel free to ask ! I'll probably answer you then edit this post to include the relevant information.
My area

I live in a pretty secluded place. I'm lost in the northern part of Quebec province, in Canada.
The whole area exists solely because of mines. Gold, copper, zinc, lithium, etc. A lot of people here don't attend college, they complete high school and get a job at the mines average >100K$/yr for people going underground. The mines and the industry around them make most of our economical strength here.
There's also an open pit mine nearby, Canadian Malartic. It was the biggest gold open pit in Canada for a while, I'm not sure if it still is. The company that started it had to move half of a town to actually start the mine. They built a 30 feet (or more, not sure) natural wall between the mine and the town to prevent noise from the heavy vehicles, blasts, drilling, etc.
They're planning to relocate the highway leading to the town since the mine will eventually extend all the way to the bottom of this picture: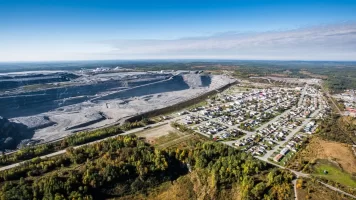 The biggest city 300 miles around has a population of about 40,000 people. Most people will not attend college and will stop after high school, since working at any of the dozen mines in the area will result in ~100K$CAD/yr.
Weather-wise, we get a lot of snow from October through May. Temperature often hits -22F and sometimes gets to -40F (coldest I've been in is -59F, but it's been a while). Usually, snow banks o nthe side of the road can be from 3 feet to 6-7 feet high.
The majority of people here hardly speaks or understands English. Quebec residents are all speaking in French (except Montrealers... but they're about 350 miles, south-east, away from us).
My objectives
What do I want from this forum ? My objective overall is to be happy. I have always been an analytical and logical person, I think a lot (which really doesn't help to become a do-er !). If I can learn enough to be able to give back to others, that would make my day. I want to give back.
Becoming a do-er. I mean, being I do-er, now.
Thank you and have a great day guys,
Jeff
Last edited: