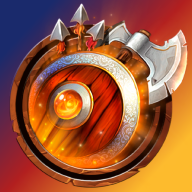 Celtic Whispers
FASTLANE INSIDER
Read Rat-Race Escape!
Read Fastlane!
Read Unscripted!
Speedway Pass
Greetings Fastlaners!
Indie App dev from Ireland here... I see more and more threads asking about apps so I though I'd create a shared space for us to chat and bounce ideas around. I'll try to get some established professional software dev's to give their input as well. I hope it will provide some value and prevent some of you from spending thousands of dollars needlessly.
My Top Tips:
1.) Basically if your idea is a simple front end app it shouldn't cost the earth (1-5k) to make so go for it! I'd start off with a small app anyway as there is SO much to learn re. Apple iTunes/Google Play developer consoles etc.
2.) If its a more complicated back-end server based app it may well cost a LOT more (5-50k) so don't make it until you are sure there is a need and a market for your product. (Firebase and other similar software are now making this cheaper but you have to factor in scaling where the real costs will be).
3.) Typically 80% of App Revenue comes from iOS/Apple, 20% from Android/Google. This has been changing for the big players with big marketing budgets, but for indie dev's its better to start with iOS and move to Android when you validate the product and market.
Note:
Ad revenue has been falling sharply across the board!
4.) There is various software that allows you to make an interactive demo. I use Proto.io but its only one of several that allow you to have a phone mock-up app to give to users to play with. Make sure to use Mock-ups/Specs and if possible an interactive prototype. Do this first before you go anywhere near a dev!
Examples: (Balsamic/Adobe XD/Figma/Sketch). You can even hire someone to make this for you cheaply.
5.) Hiring individual developers is a difficult and risky process no matter where you go, East or West. West is expensive, East is messy. I've been burned by both. Using an App Agency is easier and safer but more expensive.
6.) If you plan on Outsourcing this is the best website:
www.Upwork.com
(NB. Use Fixed Payment Option and Fixed Milestones) as they use an escrow milestone payment option... its the only safe way to deal with developers.
7.) If you're going into this full on you're better off learning to code yourself and allocating 3-5 years.
It's far easier cracking code than cracking heads! (Check out Lambda School and App Academy below)
8.) Never Pay in full in advance. I cannot underline how stressful it is as an indie dev having no leverage and if you pay in advance you'll be put at the bottom of the agenda or get no code back at all.
9.) Most Important: Marketing is 90% of the battle. A difficult learning lesson as most Indie dev's are just ordinary guys/gals and it takes everything we have just to make the App!
10.) Run a COMPLETE Competitor analysis to determine if you have an idea worth pursuing. If you have no competition you probably don't know the app market well enough or there is no market. Check the competitor app reviews using Sensortower or App Annie. If there's a constant stream of requests for your new feature/idea you've got something!
View: https://www.youtube.com/watch?v=w-RQ16TOz8w
11.) Don't create an app that needs an audience from the get go e.g. a dating app. It will be a Herculean task to make it a success and if you do the big players will just rip you off anyway.
The Big Dating Apps Are Alienating Their Stakeholders
12.) Devs typically wont steal your idea as making the app is only 10% of the journey. Don't worry too much about NDA's as they're only useful if you have the time (years) and money ($1000's) to prosecute them. (Still try to get one if you can)
13.) Cross Platform Code (Unity/Flutter/ReactNative etc.) is an option for many but has Pro's and Con's.
Pro
: You can launch on both iOS and Android saving dev costs.
Con
: The more complex the app the less it can do. Reports vary but Eric from Overpass Apps goes into this in more detail.
14.) No-Code: I'm not familiar with No-Code software like
The best way to build web apps without code | Bubble
but I will post links to any good threads and comments below.
15.) PWA (Progressive Web Apps): These are basically websites converted into apps.
Pro
: You have Full control of the app.
Con
: There is no app store for these and you can't put them into Apple or Androids App Stores.
Recommended App Dev Threads:
Before you begin please check out these two useful beginner videos:
View: https://www.youtube.com/watch?v=ypWgQ8HtpTU
View: https://www.youtube.com/watch?v=tvP0RjDB3bE
2 Great Resources to get some feedback on your idea before you spend any money:
~ If you have a little money then create a landing page and run some traffic to it to see if you get signups for your product idea.
3 Great YouTube Channels worth following as both are suitable for beginners:
App Masters for App design, ASO Audits, Marketing and Feedback:
Overpass Apps for Cross Platform Coding, App Ecosystem analysis, and Software development:
Tiff in Tech (How to become a Full Stack Developer):
Coding Training Courses:
Kind Regards,
Hadrian the Celt
PS ~ Apps are NOT a get rich quick business!

PPS ~ Remember 90% of the game is marketing, the Queen of MJ's chessboard!
Last edited: