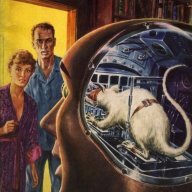 Silver Contributor
Read Fastlane!
Read Unscripted!
Speedway Pass
Posting this in the main forum this time to get more feedback!
I realized I've been trying to start businesses with incredibly low entry barriers and when I did, I did nothing to add more value. I spent a few days brainstorming and came up with three solutions to problems, all of them working best as an app.
1. In the mental health niche, easiest to monetize, most difficult to make. Highest entry barriers but with the potential to help a lot of people.
2. Food/nutrition niche. Initially started as a different idea but morphed when I looked at the keyword tool and discovered a ton of searches for something with low competition.
3. Social network. Very reluctant with this one as social network apps usually die a tragic death, but it's something I wish existed and I've seen people post about this need too. No idea how to monetize. How do you even market a new SM app? Unfortunately, it's the one I most want to make
Made landing pages, ran FB ads. The mental health one got the most email opt-ins (something like per 50 ad views, 10 clicks, 5 opt-ins). Next was the social network, averaging at 3%, and the nutrition with 0 (lol).
Realized Google Ads were better for this as people are actively looking for solutions. Getting conflicting data though :/
While it's pretty much the same result as FB in terms of conversion, some of the keyword conversion %s of the nutrition app were insane. Like 60 - 100%. Two even got 200% which I don't know how lol. The SM one got 1000s more impressions which is why it costs more...
So looks like I'll either be making the SM or the mental health one.