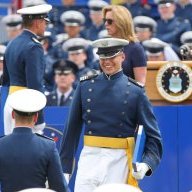 Silver Contributor
FASTLANE INSIDER
Read Fastlane!
Read Unscripted!
Summit Attendee
Speedway Pass
User Power
Value/Post Ratio
292%
Jan 13, 2018
201
586
Other than just signing up for a membership, I have no affiliation with FitShipper. I am just passing this along to see if anyone has experience with this or is interested in it. It seems like a great deal.
I was looking for ways to save money on shipping and found this video:
View: https://www.youtube.com/watch?v=keRCyxS8zac
It is an interview with the founder of FitShipper and FlipperTools.com. I searched the forum for FitShipper and found no discussion on it, so I am passing it along to the forum so other people can learn more about it.
I'm totally new to this, but what I have gathered is that the United States Postal Service offers discounted shipping based on the volume of the package to high-volume customers. Normally rates are calculated primarily based on weight and distance. With the cubic rate, the volume of the package is also factored in.
Normally the cubic rate is only offered to very high-volume postal customers, but FitShipper allows you to print as many labels as you need using the cubic rate. They also have calculators which determine which USPS box will best fit your item.
The owner does not take a cut of the postage. He simply charges a monthly subscription fee starting at $5 a month.
It seems like a really useful tool.