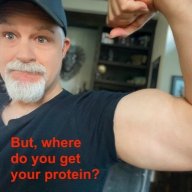 I followed the science; all I found was money.
Staff member
FASTLANE INSIDER
EPIC CONTRIBUTOR
Read Rat-Race Escape!
Read Fastlane!
Read Unscripted!
Summit Attendee
Speedway Pass
Jul 23, 2007
34,939
137,936
A place to get manufacturing quotes from multiple vendors.
Looks like something I did years ago.
Looks useful for machining, stamping, assembly, molding, and fabrication.
Manufacturing Quotes | Contract Manufacturers | MFG.com