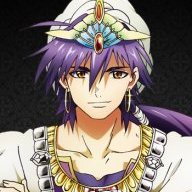 Contributor
Read Fastlane!
Read Unscripted!
Hello everyone,
I came up with an idea today that I won't follow on so I am sharing it with you guys.
I use "TubyBuddy" Google Chrome extension that allows to research YouTube channels on the spot.
Using the extension I found a good niche, with easy money in it. I am not interested in this kind of stuff because I don't believe it adds value to other people's life's, but if someone does then go ahead and earn some Dollars.
It's basically about posting anime YouTube fights / best moments, etc.
Example of channel in this niche:
ViniiTube
YouTube analytics:
UCd21m0AHf4Vx88Znty7v4Cw YouTube Stats, Channel Statistics - Socialblade.com
There are smillar channels in movie industry that basically get 1-4 mln. of views for 15 minutes of work, but there is only one channel like this in rapidly growing anime niche.
Cons:
How often you post videos doesn't matter that much, because you need some time to start generating income.
You don't really create value, you just make other people waist their time watching stupid YouTube videos.
I don't see a way it can be outsourced, because the person you will be outsourcing to can just steal the idea.
More people might get interested after this post.
You need to get 1k+ subscribers to start earning money, views won't be a problem.
It would be nice if you know something about anime industry.
Some of your videos might get banned, even your whole channel. For your whole channel to get banned you need to be EXTREMELY stupid.
Some of your videos might get demonetized.
Pros:
You will learn basics of editing and marketing and YouTube marketing.
Easy to do.
You can sell merchandise, create Facebook groups and to traffic licking, after you have more views.
I hope it will help someone start his new path in life and I am also waiting for any potential responses.