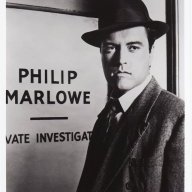 Every Day On, No Days Off
Read Fastlane!
Read Unscripted!
Summit Attendee
Speedway Pass
User Power
Value/Post Ratio
329%
Apr 28, 2017
279
918
40
Hey guys - I have a product bundle in mind that would ship best in a clear plastic tube. I didn't see anything in the FBA calculator to indicate this would be treated differently for storage or shipping (except for large poster-size tubes, which this is not).
Anyone have familiarity with shipping tubes (like 6.5-8" long with 2.5-3" diameter) to Amazon for FBA? I may end-up shrink-wrapping two tubes together.
I'm also planning on having Amazon apply bar codes initially - seems worth it at $.20 to have it done right and in their
system
.
Still trying to work-out the details, but the packaging is really important on this one. Still working on a good label for the exterior as well.
Thanks in advance!