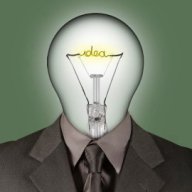 Heavy Industry helped me achieve overnight results
FASTLANE INSIDER
EPIC CONTRIBUTOR
Read Fastlane!
Read Unscripted!
Summit Attendee
Speedway Pass
User Power
Value/Post Ratio
332%
Oct 7, 2019
1,959
6,513
@BizyDad @Fox

I know you were hating on

@Kak

in the "freelance" thread. This thread is my counter to you. Thanks to

@kima

for the bump!

Think bigger. Yes, you can start and succeed at building something bigger than a solo project. With scale some problems are replacing smaller problems.

Peace of mind doesn't go with building a business. If you start weak, maybe you don't have what it takes. And that's just fine.

We need more big thinking, not less. And by we, I mean the whole world!
Personally, I was not hating on
@Kak
in the freelance thread. I (we) were hating on his needlessly hating on an entire industry. I can't seem to quote a locked thread, so here's my screenshot.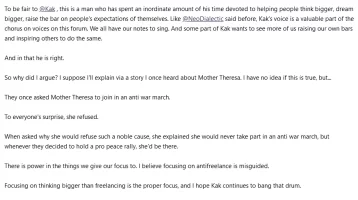 Let me know if this is sufficient or if I need to break out the sock puppet, k?
Everyone starts somewhere. Just because you started as an employee in hotel, I am not going to recommend that everyone start as an employee in hotels. But I'm not going to dump on the entire hotel industry either.
You guys act like you first steps in business were a mistake. You act like the you that you were then were capable of being the you that you are now. That's wishful thinking. That's revisionist history. And I said what I said in that thread, I don't need to continue the debate to another thread.
Thanks for the tag. This thread at first glance sounds positive and encouraging in tone, so I doubt I'll have any issues with it. I'll read it later.