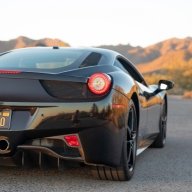 8 Figure Fastlane Graduate
FASTLANE INSIDER
Read Rat-Race Escape!
Read Fastlane!
Read Unscripted!
Speedway Pass
Jun 20, 2017
365
1,935
40
This came to my mind this morning how much energy and brainpower is wasted overthinking about the right product, business, strategy and marketing plan.
Even when we get beaten over the face again and again by market surprises, we continue overthinking why things would or would not work. The inner voice that discourages us from taking the first steps is always so strong.
Case in point.
As referenced by
@NeoDialectic
in this
post here
one of the projects we have been working on for an hour or two a week is niche set of products set up on AMAZON FBA, that we derived by using
Idea Generation Framework.
Even post our exit, we
still love the e-commerce business model as it's one of the fastest ways to get cash-flow
and profit going, in a relatively short span of time (either that or old tricks die hard).
It requiring a minimal investment because of the plethora of methods under our sleeve to test. You can't cheat action, and our core mentality is and has always been make $5 before you make $10.
After finding the general niche, we mapped out a set of products, according to how we thought they would perform for us, and where we though the market would be.
Product ONE
- We invested the most effort, and planned on this being our 'blockbuster'.
Product TWO
- Rolled out months later. We thought this one had the potential to really perform, but it was in a more crowded field so we thought chances were slim.
Product THREE
- rolled out an additional several months later -- A product
@NeoDialectic
suggested we add, and to me had the SLIMMEST chances of success. We did hardly any work for this product getting it up and getting it ready to go. I was hesitant on adding this product, and went with it 'to see what happens'.
Now that all 3 products have been up for several months the results are SHOCKING.
Product THREE is our best converting product BY A SIGNIFICANT margin. I would of NEVER bet on this product, OR started our journey with it. To me it seemed like a dead end right from the start.
Product ONE is our POOREST performer. We have invested the MOST into that product, and have came out with the least. Conversions are bad.
We have come up with many explanations for why things worked out the way they did. It's all 'much clearer' in hindsight.
But - NONE of these things would of been obvious if we didn't just start. We had to keep going. We never threw in the towel. We didn't give up.
Our mindset and attitude was always open
- let's set it up, and see what happens! Let's see how the MARKET will respond.
Also - to all of you just getting started
-- please note that none of these products are new inventions of any sort or revolution to the field they are in in any way. They are in very big fields (crowded marketplace), with several twists and 'value adds' added, presented nicely.
----------------------------
Moral of the story is you can't THINK yourself into the right products, or know what the market and marketplace will resonate with. We can't go based on our emotions of what we *think* the market will respond to.
@NeoDialectic and I have
decades worth of e-commerce experience
and still have to go through the same grind everyone else does to find good market fits by experimenting (especially in a new to us niche).
As this is a very small investment from us, and something we spend no more than 1-2 hours a week monitoring and acting on - we aren't sure of how much more we will add to this line. The 'correct' next step would be to add next 4-12 products immediately and expand our offering. Give the market more chances to let us know what it wants. With all that said, we aren't sure if want to contribute any more time and effort to this project then we currently do.
Hope all is having a good Friday - and remember, action and trial/error trumps all!!
Last edited: