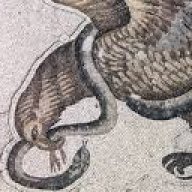 Silver Contributor
Speedway Pass
User Power
Value/Post Ratio
118%
May 19, 2018
479
565
I am 22 years old so I know I am young and may not understand but I can't seem to wrap my brain around having kids. They are needy, codependent, stressful as F*ck, and take up so much damn money. Also, the kids can turn into a complete mess up that I have no control over causing more stress in my life. In the end, the world is going to end anyways and there are 6 billion other people in the world who will continue our species so I won't be important in that area of continuation of humanity.
I absolutely love my life and the directions I am headed in and I feel a kid will just completely ruin this. I just want to live life to the absolute fullest. I understand parents saying kids will help you grow as a person but I have other avenues that I am growing in and am completely happy to do just that.
As you know from reading MFL and
unscripted
, alot of the things you have been told in life is bullshit. From the food you have been eating to the things you find interest in. So I was wondering to myself, is having a kid something "I" REALLY want or is it something that is expected of me by society and my family? Will it make ME happy? Because ultimately, this is YOUR life. You can even say life begins and ends with you as you are the only one experiencing life so your life experience is the most important thing. Not to be too self centered but even helping other's life experience is to enhance your life experience so in a way we are all selfish.
If anything, I will like to adopt a kid if I were to have one as that is one less poor soul I can save from atrocious acts they didn't deserve. As for legacy, I want my legacy to be the lives I touched and how I lived my life in the time I am here. I don't care if my name lives on through my family gene as the sun will explode the Earth anyways, so isn't what we do today the thing that counts the most? Isn't the present the most important thing anyways?
For those with kids, why should I have kids? Give me a solid argument.