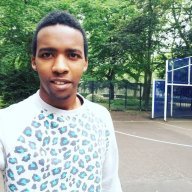 User Power
Value/Post Ratio
100%
Feb 1, 2019
3
3
27
I am Mamadou, I am 22 years old and I currently live in belgium. I want to become a multimillionaire and I will become one.
I will officially start today. I have already attacked the process.

I intend to open companies in my country of origin (in Guinea) a developing country.

I am going to open a farm with 300 chicks and 200 laying hens. and I intend to open several farms next.

I am also planning to open a business in the field of education. offer books like The Fastline and other best of.

Thank you for welcoming me to your home. I am here to learn from you all and to share too.

Thank you...