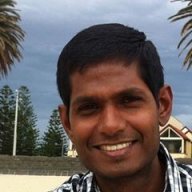 Be the Change that you want to see in this world
Read Fastlane!
Read Unscripted!
User Power
Value/Post Ratio
113%
Sep 30, 2018
68
77
54
Hi Fastlaners,
I have been working on my skills, for the past few months.
It is Wordpress webdesign and Copywriting. I offer WP consulting & copywriting as part of the digital agency that I am to spin-off. At the moment not specific to any industry - I need to course correct as I go.
I have considered below names/domain names. Please rate these as a user/site visitor what is attractive.
localsgodigital.com
Please rate best to worse.
Thanks all in advance.