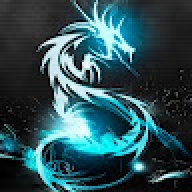 User Power
Value/Post Ratio
125%
Sep 2, 2022
4
5
Hi fastlane entrepreneurs. I hope you all are doing great and rocketing towards your dreams!
I live in the UK, and currently an A-level student (pre-university). This year in a few months I will be applying to universities. As a 17-year-old, I don't really have much knowledge about the cities, universities, etc. Can anyone please help me decide on some locations with more entrepreneurial opportunities? Such as good networking opportunities, high number of jobs, etc.
Thank you very much, everyone! Some responses would greatly help. Below is the context of my situation for anyone interested. I am literally where
MJ DeMarco
was when he was starting out. I've also given out some lessons I have learned since I joined this world of entrepreneurship.
I'm from the SE of England, and it seems like everyone around here is focused on academics and not entrepreneurship. My parents were the ultimate academic toppers, the kind who studied for 12-16 hours a day to get top grades. But here's the thing, they were trapped in the rat race without even realizing it. All their hard work only led to the bare minimum reward in the form of universal credit (it is government helping us to basically live by the absolute minimum because otherwise, we would be on the streets).
And now they want me to follow in their footsteps, pushing me to be the best of the best. But I know better than that. I worked hard and got good grades, but that's not the way I want to live my life. I don't want to be stuck in a mediocre life, going after grades just for temporary compliments and the ability to show off.
I realized that I needed to break free from this way of thinking and started reading entrepreneurial books like MJ's "The
Great Rat Race Escape
" and "The
Millionaire Fastlane
." I began to focus on gaining skills in video editing, coding, project management, and other business-related areas instead of just studying for grades.
But my parents aren't happy about it. They get mad every time they see me doing something other than academics. It's quite ironic because they're the ones who taught me about success, but we have different definitions of it. They think taking a job and living in the city is success, but for me, entrepreneurship is the way to go.
I'm currently at an academic institution where everyone is focused on exams, grades, and extracurricular activities like tennis, football, and video games. The only time they work hard is for school, and that's it. I don't want to be like them, so I'm spending less time on academics and focusing more on entrepreneurship.
But my parents are constantly on my case about applying to prestigious universities like Oxford, Cambridge, or Harvard, and investing more time in academics. They don't understand that I don't want to go down that route because it takes up too much time. I want to focus on entrepreneurship before I graduate and am forced to take a job.
To be honest, I feel like I was programmed to think this way. All I wanted was to be able to flex and get temporary dopamine from the compliments of my teachers. But now, I want to break free from that mentality and pursue something that's truly fulfilling.
I love my parents, and I know they love me too, but I feel like I need to leave home to escape their constant pressure toward mediocrity. It's affecting my progress, and I can't keep fighting with them every day.
Here are the lessons I've learned:
Lesson #1
- Before entrepreneurship, go into self-improvement. This involves building up growth mindset, discipline, doing meditation, doing workouts, mastering the art of focus, and resisting dopamine and desires.
Lesson #2
- knowledge is only POTENTIAL power - I know we all love reading (at least I do). I would love to read more and more entrepreneurship books because that gives me the feeling of being successful and making progress. However, after repeating the same cycle for 1.5 months, I've finally come to realize it all doesn't matter until I put that knowledge into action.
Lesson #3
- fear, and procrastination is often indication of what you should do. As the author of indistractable said, we are not pleasure-seeking organisms. We are discomfort-avoiding organisms. So anytime you are procrastinating on some things you know you should do, make that thing priority to do it. (Obviously in some cases, you gotta use metrics to determine whether to actually do that thing or not). E.g. in my case, I was avoiding any sort of execution and reaching out to people. I was reading a ton, watching a ton. While those were beneficial, at the end of hte day, I still have nothing to show for. But if I had started earlier, focusing on the things that I was procrastinating on, which is actually executing, I would have been far ahead.
Lesson #4
- I actually have learned this from the
Unscripted
telegram channel. Don't go bold until proven. That means don't just leave your job or drop out, just because you are motivated. Try it out, execute it, and only when it grows to some level, then take the bold options. I am not going to be dropping out of uni until I find some reasonable success. That's why a reasonable substitute of dropping out (at least what I've concluded) is getting into an uni that have relatively less time-investment requirements. This way I would have more time to invest in entrepreneurship.
Good luck everyone with your journey! We all are gonna make it. Either its going to work, or we are going to make it work!
Thank you for reading.