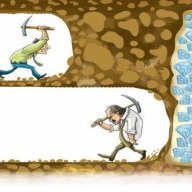 Never give up
FASTLANE INSIDER
EPIC CONTRIBUTOR
Read Fastlane!
Read Unscripted!
Speedway Pass
In the offline world, you have a lot of different businesses that are boring but stable, potentially very lucrative (as they often generate recurring income) and with little risk they'll ever get disrupted and won't be needed anymore. For example, lawn care, landscaping services, cleaning services, food trucks, vacation rentals, etc.

What do you think is the equivalent in the online world? What kind of an online business is boring but stable, potentially lucrative, and with little risk of being disrupted? What kinds of online businesses are largely ignored because they aren't glamorous enough?

I think it may be some kind of a B2B service, perhaps some consulting services or lead gen.

What are your thoughts?