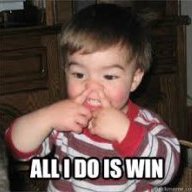 Contributor
Read Fastlane!
Read Unscripted!
Speedway Pass
User Power
Value/Post Ratio
172%
Dec 27, 2017
46
79
53
This is a knock-off of the best value thread. What services do you find indispensable for your business? Either something you use in your business or that helps you work on your business.

It can be a service like an accountant who understands entrepreneurial accounting or it could be a SaaS for sales/crm, hosting, or a dropshipper, etc.

1. My accountant is indispensible. He provides well over a 10-fold return.
2. I use Evernote extensively for business ideas and keeping all the associated research in one place.
3. I can be a little ADD so I use a binaural beats app on my phone that really helps me focus.