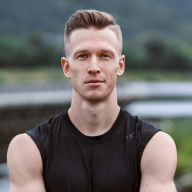 Contributor
Read Fastlane!
Read Unscripted!
User Power
Value/Post Ratio
97%
Sep 11, 2018
35
34
28
Hi there,
I would like to share some problems that I am currently facing while trying to start a profitable "Fastlane" business. To clarify my current situation, I have an idea about my own business, but I am still not really working on it.
Motivation/Discipline
Although I was a professional athlete for about 8 years (I handled to keep myself motivated through the bad times, when injured etc.), I struggle to keep myself motivated when almost nothing is going (no customers, no sales etc.) on and there's a ton of work to be done before anything will start to happen.
What I consider as a problem
I've tried some "online business" models before, I mean creating Kindle books and so on (don't actually want to discuss that its a kind of crap),
but I've never managed to get a positive feedback loop
in any business. I also need to point out, that
I've never had a real "F*ck this event" in my life
- I've always managed to keep above average standard of living.
Do you have any ideas/tips about how to overcome this and keep myself motivated even when there's nothing really going on with my business and there's only a ton of work to be done? I've come up with the following:
Find a mentor - maybe I need a "supervisor" in the beginning
Find an accounting partner
Start to profile myself as an entrepreneur on social media in order to create some social pressure on me
I sincerely believe that once I get a positive feedback loop, it will skyrocket my motivation as the same thing happened when I started my career in athletics. Firstly I was not really interested in everyday sweat, the things radically changed after I've managed to win some local competitions (mainly because of my talent).
I would be grateful for any contributions to this thread.
Have a nice day!