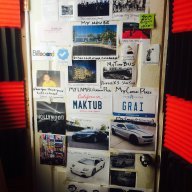 Contributor
Read Fastlane!
Read Unscripted!
Speedway Pass
User Power
Value/Post Ratio
132%
Jun 2, 2015
38
50
30
Hey guys,
In "
Unscripted
" MJ gives 9 steps to applying the Process Principle. Steps 4 and 5 are "Apply mathematics to the
goal
" and "Segment the
goal
into it's Daily Action".
My question is, How should you apply these two steps if you can't directly control the outcome of a situation? For ex. If your goal is to lose 50 lbs you can directly control that outcome by how you eat or how you exercise. But if you're a Youtuber and your goal is to get 1m views on a video...that's not as straight forward. And you may not know what the daily action is.
So in situations like that, is there a way to do it or should you change the goal to one that is output focused rather result focused?
Thanks