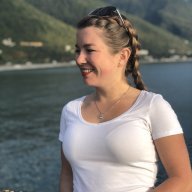 User Power
Value/Post Ratio
50%
Nov 4, 2018
2
1
Hi all,
shortly to me:
- 25 y.o.! International background. Highly - energetic. Triathlon participant.
- Studied Marketing and Sales.
- Russian living in Germany.
1. Searching for the next steps in life! Every book comes just in a right moment in life, so the
millionaire Fastlane
did.
2. Have some savements, but no investments yet --> want to dive into the investment world. Before that, I am looking for resources to increase my financial literacy. Any suggestions?
3. I have an energy and mindset on going a fastline, putting the value to the world. At the moment, I am actively looking for an idea!
It's my first forum experience!
Thank you for any advice in advance!