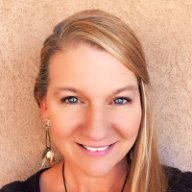 Bronze Contributor
Read Fastlane!
Notes from the FAWC, "It's Personal" Series
Mindset: Don't allow the the unexplainable to overshadow the undeniable.

Consider...
1. Most adults get their questions answered after embracing the TRUTH, not before.
2. You don't have to understand everything to believe in something.
3. Sometimes faith negates our need to understand.
4. The stronger the relationship... the stronger the faith.

Ask yourself...
What are some things in life that you cannot explain, but yet cannot deny? Perhaps how a cell phone works, how a plane flies, how a major league baseball player can hit a fastball that is at a speed that science has proven is not humanly possible to hit.

Why do we believe in some things without understanding everything about them, but with other things we need a complete explanation?

Is anything happening in your life that seems to be unexplainable, yet undeniable?

Take this with you...
1. Refocus on the undeniable vs. the unexplainable.
2. You will learn a great deal on the belief side, that you will never understand on the doubt side.
3. Rather than your doubts resting on what you cannot explain, your faith should rest on what you cannot deny.