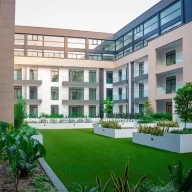 Gold Contributor
Read Fastlane!
Speedway Pass
1) Terrible name. What the heck is a Freezinda? I dunno, but it sounds weird.

Try something like... "Protein Ice" or "Ice Protein".

It says what it does .... and self explanatory.

2) Branding.... terrible. The colors are all wrong. You're targeting male fitness niche.... normally that niche's colors are dark and masculine. Not light and fluffy. Your site comes across like its targeting little kids.

3) The copy is weak. You keep mentioning that weird name in the copy like 10 times in 1 paragraph. Its not a good luck, nobody cares. Hire a professional copywriter.

4) The video sucks. Again, it looks like you are targeting kids. Also the "intro" is not necessary. Create a new video that isn't a cartoon and just show case the product in action in less than 30 seconds. Like in steps... 1, 2, 3.... boom now you've got tasty protein ice.

Sell the benefits.... and your USP.

Concept however, is great. Don't give up. Good luck.