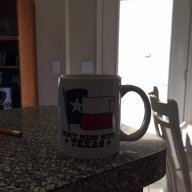 Bronze Contributor
Speedway Pass
User Power
Value/Post Ratio
111%
Aug 14, 2014
207
230
28
Great post. I'd also like to add: they don't like to "figure things out" on their own.

-Need to fill out a form? Call mom and dad.
-Need to set up your internet/computer/printer/cell phone? Call the Geek Squad.
-Need to change a flat tire or jump a car battery? Call AAA.

Nobody wants to just do things for themselves anymore, despite the fact that pretty much anything can be learned from Google. Nobody wants to accept responsibility; they'd rather just make it someone else's problem.

It took me a while to accept it, but I really just don't like most of the people my age. Not even just in terms of entrepreneurship/careers, but even basic values and approach to the world. I'm not one of those doomsday freaks that think this generation is the end of us. There were problems with boomers, and every generation before that. I just don't share the same interests with most people my age. I've never felt more alienated than when Jersey Shore was blowing up towards the end of high school/beginning of college.
I often feel this same way about the genration. Like an outsider. No depth. No cooth. No character.