User Power
Value/Post Ratio
111%
Feb 18, 2015
28
31
33
Honestly I'm really tired of living in this country. I don't feel at home and EVERYTHING is turning out to be really expensive, insanely high taxes, really hard to accomplish anything, really burocratic in terms of doing business, we are in the middle of an economic crisis and this recession is killing me.
I love what I do, but I don't like where I am (in terms of location). I don't like the food, the people, the music, the sports, the weather, etc.
Long story short: I have a clothing shop AND an industry. So it is 2 completely different business, but they complete each other. So I can manufacture the product for myself (and others), and sell it in my own store/shop.
I could keep the store here and build the industry elsewhere. I could take all my machines and put in a container and build my industry in another country, or I could sell everything and start from zero. Or I could find an angel investor and keep both industries.
Obviously, still lots to think yet.
Japan, Canada, Australia, USA, Germany, Norway, Finland, Denmark, UK, Italy, France and Spain would be my primary choice. But I suppose it is far away right now, since money is not enough, rent is expensive, price of labor is expensive, etc.
I was thinking of countries like Malaysia, Indonesia, Combodia, Vietnam, Thailand or Philippines.
Anyway. What would determine in my decision would be the rent price, cost of labor, burocracy, how can I import/export, etc.
Obviously it is not something that I'd do overnight, but It is something that has been in my mind for quite a while and I'll do it in the future, maybe in one or two years.
Just to ilustrate. I'd build something like this.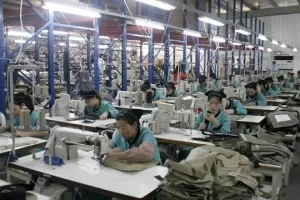 What do you guys think about it?
Am I going insane?
Edit: Is there any accurate way to find about safety, rent prices, labor prices, etc. In each of those countries?
RIGHT NOW it is completely impossible for me in terms of money, but staying here is killing me