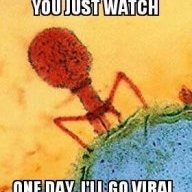 Contributor
Read Fastlane!
Read Unscripted!
I stared wondering about this after reading SinisterLex's thread about having college students build your app.

There's a whole debate in that thread about whether you're abandoning control too much if you "give your idea away" like that.

My question is different and more fundamental though:
Do IPhones apps themselves satisfy the commandment of control? Isn't the fact that you're hitched to the Appstore a hitchhiking strategy, like e.g. selling on Amazon? Or would you see it rather as a distribution system?

Curious about your thoughts on that!