Gold Contributor
Read Millionaire Fastlane
I've Read UNSCRIPTED
Speedway Pass
Apr 3, 2014
736
1,515
496
38
Recently started re-"reading" Ready, Fire, Aim by Michael Masterson (love this book
), this time via the audio version.
In this chapter he makes the point that until you develop a system for selling your product or service profitably, you do not have a sustainable business, and so that should be your primary focus.
In other words...
Without sales, you have no business.
Seems simple, but so often ignored. What do you think?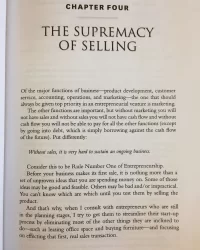 Don't like ads? Remove them while supporting the forum. Subscribe.