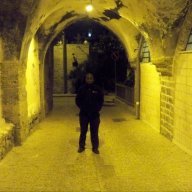 Gold Contributor
Read Fastlane!
Read Unscripted!
Speedway Pass
Recently started re-"reading" Ready, Fire, Aim by Michael Masterson (love this book
), this time via the audio version.
In this chapter he makes the point that until you develop a system for selling your product or service profitably, you do not have a sustainable business, and so that should be your primary focus.
In other words...
Without sales, you have no business.
Seems simple, but so often ignored. What do you think?