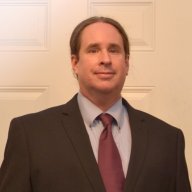 Gold Contributor
Read Fastlane!
Speedway Pass
User Power
Value/Post Ratio
143%
Apr 17, 2018
950
1,355
I see a lot of people struggling with how to think about this. Hopefully these thoughts, while most are not totally original with me, will be summarized and organized here in a way that can kick-start some productive focus, for those who need that help.
There are only three sources of value you could add through business.
First, some people do something that others find worth paying for, at a high level.
Michael Jordan played basketball better than anyone else. Plenty of people like to pay to watch great basketball.
Michael Jackson made and performed music at a uniquely high level. Plenty of people like to pay for great musical entertainment.
JK Rowling wrote fantasy novels at a world-class level. Plenty of people like to pay to escape into a great, well-told story.
If you have a talent like this, you probably know it and don't need a focus group or survey to help you recognize it.
MJ developed good enough coding chops to build an interactive web site, with a search feature and an email feature.
Later, he put his exceptional understanding of business into books. His books cover a level of thought and action most people didn't already have. That's why we're here.
It doesn't have to be something spectacular. There's an only-okay, good-enough grocery store near my home in a small town. They are the best in the world at being closer than any other grocery store to where about 10,000 people live. The store's prices are way above average. But the high prices are worth it, to enough people who'd rather not have to drive half an hour to where there are better stores. My guess is that regular shopping by about 500 families keeps this store in business.
I got my current book writing contract, by adding a lot of value to my writer friend who hired me for the "super slowlane" gig of transcription. Without any agenda, I shared my thoughts about his new client who wants a book about a technology
system
. I happen to have grown up around high tech, and have worked in it more than the writer has done. Boom, I was asked to be the co-author. If I didn't have above average aptitude to discuss and write about business and technology, I'd never have been asked.
Second, some people know something that makes them able to create an offer most people didn't even know they could ask for.
Henry Ford was fascinated by self-powered vehicles since age 13. When he started selling the Model T in his 40's, he was decades ahead of what most people knew about cars. People knew that cars were a super expensive, unreliable toy of the rich. (Like we'd think today about having your own submarine.) People didn't know they could ask for an affordable, reliable everyday vehicle. Ford said, "If I'd asked my customers what they wanted, they would have said, a faster horse." He sold 16 million cars, at a time the U.S. population went from about 75 million to about 100 million people.
Steve Wozniak was a Silicon Valley computer engineer, interested in the new chips. He knew it was possible to put a few of the new chips into a circuit board and add some software for a nice little computer. Before the Apple computer, most people had no idea that a computer could be an affordable addition to their personal desk.
Steve Jobs wasn't a computer engineer. When he saw the demo of the graphic user interface, he was convinced it was so much better than typing commands that everyone would want to use a computer that way. He didn't need to convene a focus group, or to ask a hundred computer users what frustrated them.
Warren Buffet loved studying corporate finance, to figure out which companies had an exclusive business model and an unusually low stock price.
The thing you know better, doesn't have to be something world-shaking.
Before McDonald's came to town, people didn't know they could ask for an inexpensive burger that's totally consistent, served in an always-clean environment.
Before Wal-Mart came to town, people didn't know they could ask for near rock bottom prices on just about everything you need everyday along with a lot of stuff you want, all at mostly good enough quality.
Before Taco Bell came to town, peopel didn't know they could ask for suspicious taco meat in twenty different types of dirt cheap fast food with weird made-up names.
MJ discovered that he could attract lots of customers to an industry, and sell the leads to service-provider companies in that industry.
MJ planned how to get paid to share his expert knowledge through a book and a forum.
If you have this kind of inside knowledge into what's possible, you probably already know it.
The only other possibility is that you do research to find a hole in the market.
Pick some industry. Maybe you already work in it. Maybe your family and friends are in it, and complain to you about it all the time. Maybe, like Gary Halbert suggests, you pick something where direct mail is often profitable. Learn what people are complaining about and longing for. That's easier today than ever before, with so many specialized forums, groups, industry survey reports you can find for free. Look for something that could be at least a little bit better, in a way that people would pay for. MJ's books give examples of value skews. So does Blue Ocean Strategy, which MJ agreed is a good resource.
If you aren't figuring out how to recognize your exceptional personal talent, or your exceptional personal knowledge of what's possible, or your exceptional personal knowledge of what people really wish they could buy... you're wasting your time chasing something other than value.