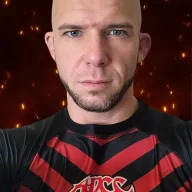 Sweeping Shadows From Dreams
FASTLANE INSIDER
EPIC CONTRIBUTOR
Read Fastlane!
Read Unscripted!
Speedway Pass
Jan 14, 2013
4,335
25,629
For those who want to learn copywriting from me even if you're a complete beginner. If that is you,
click here to join
.
What is This?
This email-based training is for anyone who wants to learn copywriting from me even if you're a complete beginner. Each week over 12 months I will send you two emails. The first email is a training module developed to course quality. It covers a specific copywriting topic. Once you read the week's first email you will have an opportunity to respond with questions by Wednesday. On Friday I will send the second email, a Q/A session to clarify any parts of the training that you asked for help with.
What Will I Learn?
There are modules to develop your skills with writing, influence and persuasion, voice, style, emotion, empathy, and other topics relevant to copywriters who seriously study the craft. Additionally, there is training to integrate techniques of storytelling, NLP, hypnotic copywriting, personality writing, and modern research in the fields of neuroscience and neuropsychology. Finally, you will train in unconventional writing styles, poetry, lyrics and more to help expand your voice and capabilities as a copywriter (areas no "master" will teach you because it's a non-traditional approach).
Examples of Topics
Direct Response Copywriting
Brand Copywriting
NLP Copywriting
Hypnotic Copywriting
Storytelling
Neuropsychology in Copy
Empathy & Emotion
Behavioral Change Process
Sales Pages
Warm and Cold Emails
Sales Letters
Product Descriptions
Website Copy
Influence & Persuasion
Brand Voice
This is not a comprehensive topic list. Just examples of subjects I plan to cover.
The Vault
Each training module and its corresponding Q&A session will be retained in a vault. When you checkout you will have an option to add vault access to your purchase. If you purchase vault access you will be able to search for and quickly return to any topic we've covered for the duration of your membership.
This is useful as you will not receive back issues regardless of when you join. For example, if you join next month or the month after that, then you will miss our first several email sessions and will not have access to those. However, when you purchase vault access you will get access to those past training modules.
FAQ


What If I'm New to Copywriting?
That's fine. Even if you're brand new you will get a lot of value from this. One of the benefits of being new is you probably don't have as many limiting beliefs about copy. Your mind is more open which can benefit you as you learn and grow. Many copywriting programs only teach you one skill set (direct response). Here you will learn to be an adaptive copywriter who can pull from external resources beyond copy to create words with more impact while avoiding the most common mistakes and pitfalls.
Do I Have to Be a Freelancer?
No. If you just want to learn useful copywriting techniques for some other business, then this will be good training for you. You do not have to be a freelancer. You don't even have to want to sell copywriting as a service. As long as you want to learn to write better copy, then you will find this useful for you.
How Much Does It Cost?
It's $297 per year but just $197 for the first 12 months when you
join in the next 3 days.
How Can I Pay?
The checkout link has options for payment by Stripe/Credit Card and PayPal.
Is There a Monthly Option?
No. Monthly payments are for dabblers. This training is only for those ready to commit to a serious ongoing study of copywriting for at least one year.
How Will Training Be Delivered?
Training will arrive weekly by email and may be text, audio, video or a combination of these.
What if I'm a Creative Persuasive Member?
Active Creative Persuasive Members who have maintained their membership will have free access to this training at no additional cost for the duration of your membership. If your CP membership lapses, you will no longer have access to this training.
Why is it Called the Devil's Pen?
The Devil is known for her silver-tongued ability to tempt, seduce and persuade. She never forces you to act. Humans have "free will" after all. The Devil simply presents enticing offers, gift-wrapped in mind porn. She hands you handcuffs and you place them on yourself. To be a copywriter is to do the Devil's work and since that work is "writing" you become the Devil's pen. Make sense?
Join here.
All other questions, post below. Training begins next Monday 5-6-19.
Last edited: