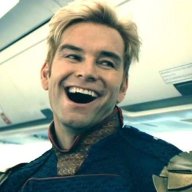 Bronze Contributor
Read Unscripted!
Speedway Pass
Hey all,
Pretty new user to the boards, and just blew through most of
Unscripted
. Definitely a book I'm going to read multiple times.
I've had an idea that has nagged at me for a while, and would love some feedback.
I enjoy teaching technology to people. Whether it's teaching my mother-in-law how to set up a printer, or telling my dad why he accidentally has 5 different brower search bars at the top ("I swear I didn't click on anything!")
How could I do this on a larger scale? I suppose I could do it locally, but I wanted to know how I could help someone virtually?
Is it receiving an inquiry and then recording a video with step by step instructions? Is it calling them on the phone and attempting to walk them through? Or purchasing one of those "Easy Remote PC" software tools that lets you instantly connect to someones computer and take control?
At this point I have several people in my family that I could test out methods/technology on, but just thought I'd ask is this viable?
Thanks!