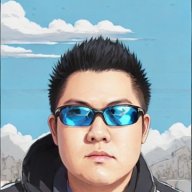 Bronze Contributor
Read Unscripted!
Speedway Pass
I was having a conversation with
@Black_Dragon43
and they suggested asking for some feedback about the question in the title of this thread.
The reason is to figure out the traps and hurdles that aspiring web designers would face when working with clients.
It would be interesting for any veterans in the field to discuss the bad habits are and how to avoid bad practices.
Any thoughts / Insights would be greatly appreciated!