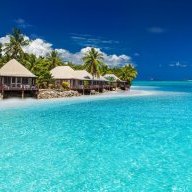 Bronze Contributor
Read Fastlane!
Read Unscripted!
Speedway Pass
Like many of you, I figured I needed to learn the skill of copywriting if I want to start an online business one day.
So I've been studying it for a while now by watching Udemy videos, learning from some of the best copywriters from books and helping people in my community for free by helping them with their websites and copywriting material.
I want to start selling this service now and have my own website eventually, but before I do, I want to build up my skills.
I recently started a Fiverr account to do just that but was wondering if anyone could give me feedback on my gig.
Here is the link:
alexlegault95 : I will write legendary sales copy for $50 on www.fiverr.com
If you have any constructive criticism (or if you think it's sh*t and want to be brutally honest, that's cool too) or any feedback to give, I'd really appreciate it!
Let me know what you guys think.