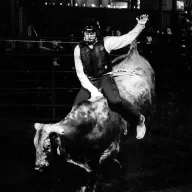 Legendary Contributor
EPIC CONTRIBUTOR
Speedway Pass
May 9, 2017
1,560
7,329
25
I was sitting around and saw this in a videogame
I thought "man, those lights look cool as f*ck I wonder how much they are to buy"
I couldn't find any online.
I thought "do these really not exist? I mean...maybe they do but they aren't advertised...so they basically don't exist"
I bet they wouldn't even be that hard to make. A fluorescent or LED bulb in a frame, attached at joints that can be set to different angles...I bet it wouldn't even be that expensive too, and you could probably charge a lot for them. And I bet you could use instagram to sell them. Give them out to creators who photograph cars, have them shoutout your website with a discount code, easy. Possibly big enough margins to advertise too. Someone buys them and posts photos of their car, people say "damn where did you get those lights?" and boom...
productocracy
. At least that's the theory.
So, I'm gonna try to make them. Maybe it goes to shit, maybe it ends up being pretty cool.
Like I always say, verify demand before wasting too much time or money, so the total cost for my prototype is around $150 and it'll take me a day to make. Then I'll get it out there and see if I can sell any. I think they're cool as f*ck and would be a perfect ecom business.
In the spirit of "abundance mentality" I will be documenting all of it. Go ahead and steal it if you want, I don't think anyone will properly execute. Even with the barrier being about $150.
I have a few goals here
1. Practice my business skills, I don't do any ecom stuff so I want to sharpen those tools for future opportunities.
2. Maybe make some cash?
3. Laugh at all of you dropshippers who make a post on here and won't even share what PRODUCT you're even trying to sell. Major scarcity mindset lol.
I would usually wait before posting since I like to not mouth off about my ideas. I like to gain momentum before getting ahead of myself. BUT... I think this thread would be more interesting if I explained everything as it happened.
Last edited: