Bronze Contributor
Read Millionaire Fastlane
I've Read UNSCRIPTED
Summit Attendee
Speedway Pass
You know that light-bulb "aha!" moment when something inside you just "clicks"?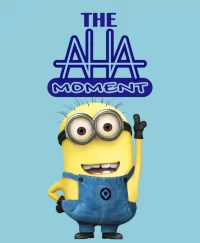 A powerful idea or message penetrates you with brutally honest, but beneficial and life-altering truths?
Well I recently finished reading "Can't Hurt Me" by David Goggins, and it jolted my mind into gear. It made me realise that:
Sheltering under the warm sphere of my cosy comfort zone has weakened my mind.
It has insidiously threatened my dreams of financial independence.
I stopped pitching clients, stopped working on my craft, and stopped physically training. Basically, personal progress has come to a screeching halt. And after receiving a regular paycheck for the last 3 years, I've taken my foot off the gas and become soft. This post marks a line in the sand, and is long overdue...
It's time to burst the bubble and break the harmful habits holding me back.
It's time to attack my goals with a different mindset. Do or die.
Time to get hard (in the completely metaphorical sense of course).
My main goal is:
Earn $5k/month from my freelance writing/content marketing business by 30th March 2020. I mainly write for digital marketing software providers, tech, and B2B SaaS companies. They pay well, I enjoy the topics, and I have decent testimonials from these clients. So that's who I'll be focusing on for the meanwhile.
This is definitely achievable, content marketing is becoming a must-have for loads of B2B and B2C businesses. Last week I had a high-profile (10M+revenue) B2B SaaS client tell me 80-90% of their leads come from the content they produce on their blog.
I currently have 2 active clients, and 2 potential clients that I'm negotiating with.
One pays $300-$500/article (long-form), the other pays $130(short-from).
To acquire new clients, I'll be focusing on 2 activities:

1. Guest posting and featuring on big industry blogs.
I've been featured on Unbounce, Kissmetrics and other industry sites. While they served as great credibility boosters, and gave my site some SEO juice, I only eked out 1-2 clients from a TON of work. I'll now be experimenting with reaching a different audience to attract more leads.

2. Cold-emailing and job boards.
Simple daily pitching that is tracked in a spreadsheet. I recently completed Jon Morrow's Content Marketing Certification (recently shot up to $2k, which is a little pricey, but worth it), where leads are sometimes emailed through to us graduates.
I
n the next post, I'll share the mistakes I made and what I've learnt.
Thank you for reading
"
In sports today, there is a lot of talk about 'load management'. A lot of us apply that same principle to our personal, everyday lives. When you do that, you're going to find yourself right at normal.
"

Onwards,
Hassan,
Don't like ads? Remove them while supporting the forum. Subscribe.
Last edited: