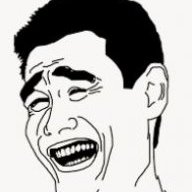 New Contributor
Read Fastlane!
Read Unscripted!
User Power
Value/Post Ratio
100%
Aug 7, 2018
9
9
Hello everyone,
Currently I'm in my way to execute my first business ideas and the top one currently has one detail that is making me wonder, could this idea contradict some of our Fastlane beliefs and how this mindset could sabotage my efforts.
So, what is this idea? Currently I'm seeing some large opportunities in capabilities and hard skills that college students in my country, for example in Microsoft Excel. So I was looking into developing courses with these target audience in mind focused on bringing up their chances in some Excel tests that usually are applied for a lot of entry level jobs (intern/annalists). BTW if I move the idea forward this will be an execution topic for you guys to learn from my challenges/failures as well
Right now I'm validating the need to be sure to not violate the need commandment but one thing got to my mind: "
How hypocritical is my idea to sell 'slowlane enabler tickets' since I utterly believe in the fastlane and unscripted mindset? I'm pushing some potential entrepreneur down a path that caused so much frustration and anger instead of leveraging their potetial?
". I know they should be responsible for their own choices but as some Gurus we all point out as Slowlane prophets selling bad ideas, will I become a part of this and not walk the talk?
I'm not 100% sure of how you guys feel about it and if this thoughts ever crossed your minds but I wanted to share this current internal challenge I'm feeling since I did not found any similar topic in the forum!