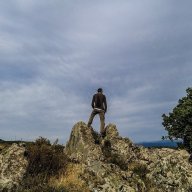 Contributor
Read Fastlane!
Read Unscripted!
Since I discover Fastlane, I have been inspiring and motivated. That switched my mindset.

It's amazing.
Ok, I'm yet on the slowlane, but in the last years, I took action more times with different business ideas, and failed more times.

I'm learning that fastlane is not only about money, but it's a lifestyle and philosophy of living.
Particularly it's about your thoughts and your self-control of your mind.
I discovered how my worst enemy, and my biggest obstacle was my mindset, my thoughts and my habits of relating with negative and limiting thoughts in an absolutely inconclusive and self-limiting way.

I have always believed that I can do nothing to overcome certain problems. I simply allowed to exist,.. I tolerated, but without really facing them.

I realized I was stuck in my thinking habits.
I took for granted that kind of reality, but I had not yet developed the habit of learning to think outside the box.
My mental muscle was completely atrophied and out of use.

I focused on problems and difficulties, and I saw only problems, I couldn't think about solutions.
In fact, I didn't understand that my "problems" were just excuses.
On an unconscious level I was used to focusing on excuses.
Now that I have realized this mental trick, I realize that my mind is free and empty from problems and excuses.
Was a Wow Moment: My mind is empty from excuses.
That's a big goal, but at the same time that disoriented me because I can see that big empty field, but I don't know how to fill it.
So, I need to create a new habit that will allow me to focus on solutions.
That's my next challenge.

Has anyone else been in this situation before?
What advice can you give me to learn how to focus on solutions and create new habits?