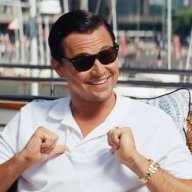 Contributor
Read Fastlane!
Read Unscripted!
Hey guys, I'm pretty new around here so let me start off by introducing myself, my name is Austin and I live in Alberta, Canada. I have come up with a product idea I'd like to develop and am in the process of ironing out the gritty details so I can approach a Chinese supplier in the near future.
I was wondering if there are many fastlaners on here that are from Canada and what your experience has been selling on Amazon.com? I have been reading like crazy on
fastlane forum
these past few weeks and have learned so much valuable information about FBA and ecommerce in general (much thanks to
@biophase
) but I am wondering if any Canadian's out there could give a brief overview of how they went about selling in the US.
Did you apply for U.S business license? Obtain a U.S bank account/credit card? (I have heard using a Canadian card results in massive foreign exchange fees). Any other things Canadians should be aware of before diving in?
Any help is greatly appreciated!