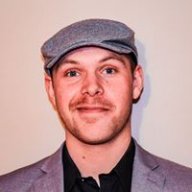 Contributor
Read Fastlane!
Read Unscripted!
First off I want to say thank you to
@Dan_Cardone
and
@GoodluckChuck
for inspiring me to write this thread. (Based on an original post I did in "Reading Habits, Suggestions?' thread).
Before I begin I also want to say that you might not be here because reading makes you want to poke your eyes out.. But I had to get attention somehow right?
Aside From Making Reading Less Boring Here are Some Things I think I Can Help With:
- How to decide which book to read next and get yourself to actually read it
- Cut your reading time back dramatically (but not through comical speed reading techniques)
- Retaining the information that actually matters so you don't forget an entire chapter minutes after reading
- Training yourself to go from information intake to output quickly (a critical skill in entrepreneurship)
So how am I going to do all of that with just one lousy forum post?
Well I personally have used the process I'm going to show you with 50+ books over the past year or so.. Constantly refining and upgrading the techniques! (Plus over 20k people have watched my process online and some seem to even like it).
While I'm sure it's far from perfect it's worked well for me.. Which is saying something because previously when I would read books was probably similar to a lot of you!
For one thing, I would never finish the book, but also I would forget what I read almost immediately and get no tangible benefits so eventually I stopped trying all together.

Finally I was fed up. That's when I decided to come up with a system.. One that would make reading books worthwhile!
A system with three objectives; make sure my ROI on reading was as high as possible, make the process more stimulating so I was more likely to do it and finally make sure that every piece of information I found useful was put into practice in the real world.
So what did I come up with? Well it's kind of a bastardization of Speed Reading and Mind Mapping.. Sure to make some Zealots from either side angry!
Why would it make them angry?
Well I don't follow Speed Reading 'Techniques' because as far as I can tell they haven't been proven to be useful.. Instead I rely heavily on the 80/20 principle! Ruthlessly cutting out anything I don't think will be valuable.
Plus Mind Mappers have a set of 'Rules' that I basically said no thanks too.. Instead I take great 'thinking models' from people much smarter than me and make my Mind Maps fit that model instead of vice versa.
(Que The Hate)
Okay with all of that out of the way let's get into the system!
(The Beginners Guide to Speed Mapping) *I just made that name up what do you think?*
Here is the basic process that I find cuts back my reading time but makes it much more effective. (Each book takes 3-5 hours max but it's also training my thinking).
1. Only read books that relate to topics I'm interested in.
- Quick tip here is not to ask for recommendations from just anyone.
- Reach out to people who you admire and would change lives with and ask them for 3 books.
- Follow up w/ them to discuss those books afterwards to keep you motivated to read them.
*Scripted people who read one book a year will tell you every book was their favourite.. Most of them suck.

2. Whenever I pick up a new book I immediately start a Mind Map of the book.
- This again increases motivation but it also gets my mind thinking about the contents of the book.
- What do I want to learn? Why am I reading this? What do I expect from the book?
- Personally I've used many different Mind Map Methods from paper to tech each has their advantages
*Bonus if you can immediately create an introduction and colour code the Mind Map it creates buy in and sunk cost will help you finish.

3. Read the intro and conclusion and study the table of contents.
- This is the 80/20 principle at work.. Most of the info is in these 3 places.
- Most people skip the table of contents.. That's like starting a journey without a map.
- Read deeply into the conclusion.. Can you see how they got there without reading it?
- If you can.. Maybe it's not worth it! Unless you are interested in cementing beliefs.
*Bonus if you can only read the first sentence of each paragraph and understand the point do that!

4. Start my Mind Map w/ the first nodes being the chapters or topics I'm interested in.
- This might not be smart.. But I don't read every chapter in the book! On purpose.
- Imagine reading or listening to a book all the way through.. Your brain is in processing mode for 5+ hours. How is that going to be useful?
- So after every chapter that I read I stop reading and go back to Mind Mapping instead.
*Bonus I try to name my nodes not by chapter name (boring) but by some sort of funny, thought provoking or weird connection to the point which helps memory.

5. Finally when I read over the chapters/key points I identified in the book and I use the 4MAT learning model.
- Generally what I do while reading the chapter is highlight 1-4 paragraph I think give 80% of the info and copy that directly into the Mind Map.
- While I read the chapter I try to keep in mind the 4MAT learning model and how I can apply each part of it to this information. (more about the model below)
- This creates what Benedict Carey called 'Desirable Difficulty' in his book 'How We learn'
- Basically we are trying to take the authors information and directly apply it to ourselves..
- Something much more difficult than reading itself! This requires thinking and stimulates learning.
*Bonus while you're reading you already have the 4MAT points you'll put in the mind map that shows active learning as opposed to passive learning. (more on that in 'How We Learn')

4MAT Learning Model
Why
- Why is the information important?
What
- Theoretical breakdown of the information.
How
- Create a process I could use to implement it.
What If
- Where else could this information be used?
Ps. This is great when used in any area of life not just reading. I believe copywriters use it too.
Below I will attach one of my Mind Maps for you guys to see.
Plus here is a link to all of my
50+ Mind Mapped books
(need XMind to open).
There is also a YouTube channel that has all of them on video (teaching is another level of desirable difficulty) but I won't link it unless I'm aloud.
*This is the overall Mind Map (Gold ones are most important points IMO)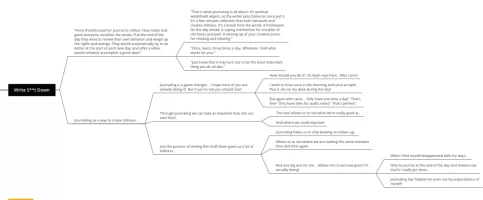 *This is a single node which encompasses authors points (why+what) and my own (how+what if)