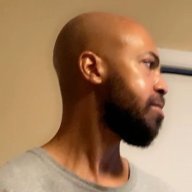 Contributor
Read Fastlane!
My origin story into the
FastLane forum
(
INTRO - Underemployed Dropout That Never Quite Fit In (Did I Mention That I Was Diagnosed with MS?)...And Even More Fun
)...I'll wait because it's an essay....
But in my move back to Atlanta...I've been through so many applications, interviews, assessments, recruiters (I get like 20-30 emails and texts) that I am tired of the process.
Yes, I got hired and finishing up the process with 2 of the 4 jobs I was hired for...but I'm just sickened of the process. I'm trying not to, but I'm getting more and more rude to recruiters because they had spinning around in circles for the "job that is a perfect fit". I'm getting tired of the same interview questions. I'm getting tired of seeing the fake "employment culture" pages...It's just tiring, frustrated, and exhausting
A part of me will probably go back to Indeed until I complete the hiring process for two of the jobs (though I'm not thrilled with any of the jobs), but a larger part of me just wants to quit, never apply again, and just build my own business.
I know that is rash and I only fit the "customer service" for most employers (even though I can do a lot more) as an almost graduated college dropout (120 of 125 credits) with call center, writing, and technical support experience....but the things that have happened to me over the last 2 years (4 layoffs, etc.) have really undermined my confidence in the job market...even if it's just a temporary ride
Hence "Fastlane".....