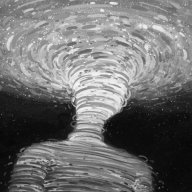 User Power
Value/Post Ratio
243%
Mar 5, 2018
7
17
Hello world,
First of all, my purpose in joining this forum is to get closer to people with a better mindset than mine (not similar, better). I want to be influenced positively in the hope that I can influence others too when I'll be a F*cking badass myself.
I've been interested about business and entrepreneurship since the age of 18. Reading books, blogs, having ideas but never doing much, some loose attempts, no profit - what you could expect from a kid with no discipline or clear
goals
. The good thing is that it got me into self-development as a natural side-effect, there was a lot of work to be done back then. I drop out of school, went backpacking awhile, read a lot, reinvent myself 217 times, typical lost soul story.
I'm currently 25 y/o, disciplined and bolder than I ever thought I would be. I've been working for almost 2 years on opening a "fitness" facility in quite a narrow niche (starting from broke, evaluating the market, finding money and partners, falling at all that, learning, etc.) We are planning to open this year. I'm currently working a shitty weekend job to survive meanwhile but hey who cares.
I read
TMF
yesterday (awesome book btw, couldn't put it down, read it in a day), and realized our business model might be slowlaner-ish. It made me put A LOT of things in
perspective
. The long-term plan is to open many facilities along with an online brand (videos, clothes, etc.) but I'm wondering if we're talking millions and millions here or just a job disguise as a business. An in-between? I need to reevaluate.
Right now, we have to wait for legal stuff to be out of the way to truly move forward. In the meantime, I was thinking of learning more about marketing and the use of social media. I might start a Progress/Execution Threads to help me review my weeks and be more accountable.
Yep.
BRB, going to go read
UNSCRIPTED
now.