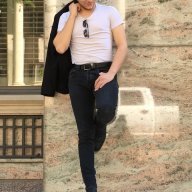 Silver Contributor
Read Fastlane!
Speedway Pass
Hey all!
I notice that I'm on this forum in waves - and every time I come back I feel like I miss you all haha.
My question today pertains to venture capital.
A lot of the advice and material I see on entrepreneurship today subscribes to the Barebones school of thought. These are the hungry entrepreneurs who start with nothing. They hustle their way up to the $5000 they need to start their business. They teach themselves how to program in order to build their app. They learn Paid Search in order to better market their ideas. A lot of material out there exists to support these entrepreneurs.
On the flip side - you have entrepreneurs like
@Kak
. Entrepreneurs who, having made their name and success, look back and wish they would've dreamed bigger from the start. Instead of taking a barebones approach, they invest their blood, sweat, and time into finding investing partners. Their first huddle, instead of laboring to learn programming and build the functioning framework of an app, make it their first duty to flesh out a plan and find investors.
The questions I have pertain to the second group.
Success can come in all forms, and both schools of thought will undoubtedly see a number of successes (and a thousand times that number of failures.) This is simply an open call to those entrepreneurs who sought outside capital first, in order to explore this approach.
(MODS: If you feel this thread is inappropriate, beaten to death, etc. Feel free to move to #landfill.)
---- Questions ----
1. What do the early days of the capital-acquisition process look like? We're all familiar with the story of the entrepreneur hitting the books to build an MVP, or spending months laboring in the shop to build a prototype. What does this process look like in this approach?
2. What are some aspects of capital-acquisition that most people either misconstrue, or don't even think about? What do you think most people are doing wrong in their approach or their mindset in this space?
3. A small investment can range anywhere from a few thousand dollars, all the way up to half of a million. On either end of the spectrum - this is no amount of money to blink an eye at, and investors will surely want a return on any amount of money they lend. What steps do you take to build credibility and show that you have more than just an idea?
4. How do you identify how much you seek to earn in a seed round? Where do you draw the line of `absolute necessity`?
5. I'm of the thought process that it's much better to give away equity to have a stronger base to build your business on. I don't think it matters whether you have 10% or 100% of a successful business, it's better to have a small piece of a big pie in this case. Does the cost of a share make any influence in how much you seek to raise? (Regarding the question above.)
6. With a "barebones" approach, the workflow can be laid out as such:
a. Get an idea
b. Define the core of the idea
c. Build an MVP
d. Launch the product
e. Gain initial users.
What does the workflow look like of your approach?
7. Books such as
The Lean Startup
and
Four Hour Work Week
represent the barebones approach. (Not to say that there aren't lessons to be shared between schools of thought.) What books best represent the capital-acquisition approach?
Thanks!