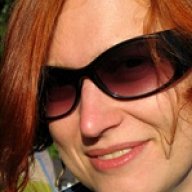 Contributor
Read Fastlane!
Read Unscripted!
Please, help me out of this loop
I've got an idea for a product. It's a physical product that does not exist. Would be useful for a specific profession (around 3M of them in US/Canada). The idea came based on my own experience. Functionally, it exists as a stationary installation, costs many thousands dollars, not many businesses use it. What I want to do is portable, owned by a professional, which makes them independent of the business decision to use it or not.
So, here is the pickle: where to start?
Prototype: It would be difficult for me to make a prototype myself, as I don't have enough knowledge for such design. The product would include a laser, custom (or may be standard, don't know) optics in a plastic or metal body. So, it would involve several hundreds investment, which I'm not thrilled about considering it is still unknown if there is a demand. I'm semi confident that it's possible to make for a reasonable price, but not 100%.
Validation: Initially, I wanted to do it first, and I figured, I could find a bunch of forums, ask permission and post a link to a survey or just a question asking whether people like the idea and if they would buy such gadget. Made a simple survey in google forms and a 3 pager website in google sites, no frills, straight to the point. Boy, was I wrong! I found those forums alright, but while asking (nicely) if I could survey people on those forums, I got shot, ignored and then shot again. Felt like I was asking if I can post a penis enlargement ad in every thread in there. Apparently asking if my gadget would help people do their job is an super evil advertisement. So, validation by forums didn't workout. There are couple other ideas for validation, it's just they will take much more time and money.
Patent: That same functionality is patented as a stationary device on a warehouse wall by a certain company that makes them. Strangely, there are 2 other companies, that do a very same thing in spite of the patent. Their patent is clearly stating that it's mounted on the building, not portable. So I figured, there is still a space for me without infringing their patent.
Reading several threads on this forum regarding provisional patents and patents in general, I gathered that provisional patent should filed for
before
any information about the product is made public, otherwise it might not succeed.
So, now, I'm not sure what to do.
Find a way to do the validation? But nothing would stop competitors getting to the market ahead of me and/or filing a provisional patent, which would kill it all for me.
Filing for a patent without a prototype is not realistic and prototyping is expensive without knowing if the product has demand.
Full circle, full stop.
Any advice?
Am I looking at this wrong?