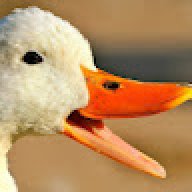 New Contributor
Read Fastlane!
This is going to be a progress thread/blog where I start from essentially nothing to building my very first business. I'll share my journey, process and lessons learned here, and it's going to be a kind of way for me to reflect on myself and to also keep accountability. I'm going to try to post here several times a month but if I can't then it should be at least once a month.
Right now my plan is to become a web design freelancer and start providing some B2B services and I got to thank
@Fox
's book and his thread
here
for inspiring me and giving me like a roadmap on what to do for web design. I do want to join Fox Web School and I see it as a great place for me to grow but I currently can't since my dad wouldn't allow me to join since it's still too expensive. (I'm still a 15 year old so I don't have any financial freedom to spend stuff without my parent's permission so while doing this Web Design business I got to spend as little money as possible and also learn for free) So far since the last week when I made the decision to fully commit on this journey I have learned HTML and CSS through some Codecademy courses. Right now I still feel kind of confused and unsure on what to do next but I'll probably try learning JavaScript OR try building some basic websites just to get used with web design. Maybe I could try learning how to build with HTML themes or maybe WordPress? I still am quite unsure on what to do next so if you have any suggestions please do tell me. The dominant thing in mind on what to do now is to probably wait until this
Udemy course
goes for a discount in a Christmas sale so I could purchase it but that probably won't happen and this is basically entirely based on
hope
since I am only
hoping
to get a discount on it. But I think I'll go along with the plan on waiting for the Udemy course to go discount because tomorrow I'm going on a road trip to Bali and I wouldn't be able to bring my laptop and do any of this Fastlane business stuff there for like 2 weeks, so basically for the next 2 weeks I'll be off from doing any productive work or any of that stuff
. That's basically the only limit of going on for vacations.
My goals for the end of 2023:
- Serve at least 15 clients
- Already be making some good money through web design freelancing
- Have good enough skills on communicating, marketing, and other business skills
- Already be working on a grand business idea that I have right now with some other people.
Monthly Goals:
-Get all the knowledge I can on web design. Everything on HTML themes, WordPress, domains, and any education and knowledge that can help me in web design.
-Read a couple of books on marketing.
I'll try updating this blog as frequent as possible whenever I make progress, mistakes or got a mindset shift and I'll try making it as detailed as possible since it may help some people too. Hope this blog can help other people not do the same mistakes as I will do in the future.