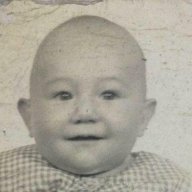 Gold Contributor
Read Fastlane!
Summit Attendee
Speedway Pass
User Power
Value/Post Ratio
40%
Jul 27, 2007
5,361
2,143
I've been invited to a "presentation" by an "investment group" that is promoting a preconstruction deal in New Orleans. This supposedly is the best available deal for the area (of course) and it includes the benefit of the 50% extra depreciation in the first year. This is the second round of the offering (already sold like 200 condo units and now they are going to sell the second 150 or so) and they are targeting closing dates of second half 2009.

I got two questions:

1. If you are familiar with the Go Zone, is it true the tax incentves are still valid for 2009 or 2010? My understanding was that the incentives were only valid until the end of this year.

2. What should I expect, other than the typical sales pitch, during this "presentation"? I've never been to one of those for preconstruction investment so I don't know what to expect, other than they trying to pressure the audience to sign right away (the cost to get the "letter of intent" is $5K, or so I've been told).

Thanks for any input.