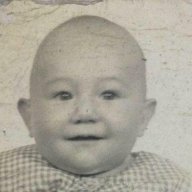 Gold Contributor
FASTLANE INSIDER
Read Fastlane!
Summit Attendee
Speedway Pass
Some here will remember about a post I had in RD forums.
My friend put $50K as deposit for a preconstruction deal that was intended to be his primary home.

That was more than a year ago. Now, when time to close came, the house that he was buying was appraised for 100K less than the agreed on purchase price.

My friend decided to walk away from that and lost his $50K and decided to buy another house at current market prices.

Now, the question is, can he somehow deduct the lost money? Is that considered a loss for tax purposes and could be deducted? I suppose that I am not providing enough information to get a good picture and better advice, but I'd like to know if he has any option. Diane, any suggestion? Russ, you were right, the builder's contract was 'perfect' and he had to walk from the deal, it seems they did crossed and dotted all they needed to.

Please do not make this thread about all the mistakes my friend made and/or how terrible builders are, blah blah blah. It is time to look forward and try to make the best out of the situation. Thanks in advance for feedback.