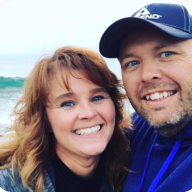 Legendary Contributor
Staff member
FASTLANE INSIDER
EPIC CONTRIBUTOR
Read Fastlane!
Read Unscripted!
Summit Attendee
Speedway Pass
Oct 13, 2011
4,095
17,179
51
We're hiring!!!
We are looking to hire someone special this year for our company. We manufacture and sell premium men's personal care products like aftershave, balms, shave soap and creams, cologne, beard oil, skincare, etc. for our two brands - Barberry Coast Shave Co. and Hemingway Accoutrements.
Our small but growing businesses are located in beautiful Scottsdale, AZ. This is for an in-office position so you must live in Phoenix/Scottsdale or surrounding areas OR willing to move here. Please note, we are searching far and wide to fill this position. This forum is just one of many platforms we're using to spread the word.
Let's get to the good stuff:
The work is fun, fresh and dynamic. You will be working directly for the Director/Founder, (that's me, Allen), and helping me with a mix of projects and support for both brands we own.
We aren't big on stress. So, while we will expect you to work efficiently and get things done, we focus on open communication and getting things done right the first go around.
We're looking to have you work 9am-5pm M-F (these are our operating hours) but we can work with your schedule as needed when special situations arise.
You will experience things, do things, and make decisions on things that no big stuffy company would ever allow you to do. You would be directly responsible for the daily operation of the company. How cool is that?!
You will be a member of our "Planning Group". (Maybe we should come up with a better name for this, haha.) The mission of our Planning Group is to increase profitability, performance, product offering, customer service and efficiency of the company as a whole. We have weekly meetings as well as bi-annual meetups.
"Show me the money!" You'll be paid a semi-monthly base compensation. Salaried $30,000/year.
In addition to base compensation, you will be entitled to performance incentives. Yup, you read that right!!!
BUT WAIT! There's more! You can also be eligible for discretionary cash-based incentives based upon meeting certain operational milestones set by me in our Planning Group Meetings.
Once you've been employed for 6 months you qualify for 2 weeks paid vacation per year! Be forewarned, I will deny any vacation requests during Black Friday through Cyber Monday, lol.
Every few months we'll do something fun or goofy or both as a team.
Now, let's talk about job requirements:
You need to be the type of person who gets joy out of getting things done. Every day, you will bang out a list of stuff. Fun stuff. Important stuff. Necessary stuff.
You will be on the computer a lot. So, an understanding of social media, email, navigating the web, and other computer-based stuff will be necessary.
You will be on the phone a lot. So, you need to enjoy talking with people and giving/getting directions.
You need to be a person who loves to deliver remarkable experiences to other people. You know, you need to be someone who feels good by making other people feel good.
You need to nail down the details. You don't need to race through work and get things done half-assed (we figured that one out ourselves). We need you to slow things down and get them done right.
We want you to be meticulous in your work. If you are shy or quiet (which actually sounds perfect for us) that is totally cool. We are not looking for the life of the party (that position has already been filled by me ). We are looking for a good, fun person, who gets stuff done.
In short, your job is to help me in any way you can and help grow the business. And to have fun at work (who wants a job that isn't fun?!?). Our office is casual, but we do expect professionalism and punctuality.
But what we don't expect is perfection or existing skills for you to qualify for this job. We can teach you that. We expect intelligence, energy, and a 'get it done' attitude.
If this is a job that gets you so excited that you would even do it for free, we would totally accept that offer from you. But if you prefer compensation (and we totally get it… we prefer getting paid as well) this is what we offer: a full time, admin job. The pay is $30,000 a year with performance incentives. You must come into our Scottsdale, AZ office 5 days a week (sorry, but this is not a virtual job).
In addition to being a detailed person, you must follow systems and processes. In fact, just to prove that you are detail-oriented and can follow procedures when you apply for this position in the subject line of the private message you send me you must include "I have found my type of peeps" in the subject line. Yup, that's our little trick to sort out the people who blanket send their resume to anyone and everyone, from the folks (that's you) who are truly interested in this position.
We are looking to bring our new colleague on board as soon as possible, but we will spend the necessary time to find the best fit both in abilities and culturally. One thing that will give you
a BIG leg up
(but is optional) is to send a quick video (no more than a few minutes) in along with your resume. In your video tell us why you think you're perfect for this job and why you will rock this position. This is purely for us to get a sense of your personality. And if you decide not to send a video (that's ok), please tell us why you chose not to send in a video.
We can't wait to meet you!!!
Last edited: