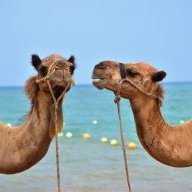 Contributor
Read Fastlane!
Read Unscripted!
Hi all!
Pleased to meet you. I'm a mid-thirties woman from Europe, and I'll refrain from posting any specifics - for now, at least - because I joined after reading
Unscripted
to find a community of like-minded people to bounce ideas off each other, not to promote my business.
Anyway, here's my journey so far:
- Worked as a physician for several years. Found it utterly unsatisfactory. Thought that maybe I was just not a people person, so "helping people" wasn't able to fulfil me. (Spoiler: That was the wrong conclusion.)
- I could discuss the shortcomings of our healthcare system here that made life particularly unpleasant for anyone working there, but I'll leave that for another thread. Here's the synopsis though: Long hours, most of it spent trying to distribute inefficient resources in a system that is built to exploit the idealistic. All in all, very little control.
- Was sick at home for a few weeks (nothing life-threatening). Started trying on and discarding multiple business ideas, all for the sake of not having to go back.
(A little detour here: This sounds like my workplace was hell on earth, which it wasn't. By the standards of our healthcare system, all my workplaces were pretty cushy. In fact, I have several friends who keep working there under far worse conditions. Now we have reached an age in which they develop the first stress-related disorders.)
LEARNING 1
: Having a break from the daily plowhorse routine goes a long way to help one get a fresh mind and useful ideas. Follow the same routine and meet the same faces every day and you can't image anymore that anything else might be possible.
- I had done a little freelance writing on the side before quitting, as well as acquiring another useful degree (paid for in cash). I took the plunge and left my job without having any paying gigs lined up, just hoping that I would figure it out once I made the jump.
- I did figure it out, but more slowly than I had hoped, which ate up lots of my savings.
LEARNING 2
: If you're going to be in any kind of service business, marketing is THE most important thing to get your business up and running. If you're a beginner, marketing is twice as important as you think, and then some. (Product business probably too, but I know less about that.)
- After a couple of months, I had several clients who paid me to write about my topics of expertise for them. That included copywriting, ghostwriting of articles and such, as well as research and academic writing.
- I was utterly pleased with the newfound freedom. To me, it felt like not working at all. Even things like accounting felt like going on holiday because I could do them on my own schedule, without being constantly interrupted.
- A disadvantage of my newfound freedom was, however, that I was distracted by several side projects that didn't turn out to be viable. On the other hand, if I hadn't tried them, I wouldn't know today that they aren't viable, so I can't really say that I regret taking them on. But I don't regret cancelling them either.
- The reason for these side projects, and an overall concern of mine was, and still is, the problem of scaling. While I find it pretty easy to acquire clients for my service business (I have certain coveted specialties, and I reliably deliver good quality), I find it hard to wrap my head around product development. One of my digital products has made okay money, but overall, no raging success there.
LEARNING 3
: If you're in a service business, once you provide good quality and keep your word, you are already ahead of at least 80% of the competition. It's sounds unlikely - and I am still often dumbfounded by the unreliability of subcontractors and such - but it's true.
- Fun fact: I noticed that my clients are often more grateful after a successful project than my patients used to be after a successful treatment. I found out that I do like helping people after all.
- After a couple of clients started asking me for related services, I started looking for reliable subcontractors. After a few failures, I now have a handful of people that I can delegate work to. I still do all of the quality control, though, so the business is not really independent of my time.
- I also published a couple of books (on my own and with established publishers). They are useful for promoting my service business, but don't generate noticeable revenue just by their sales.
In this forum, I mainly hope to find two things:
- Smart and independent people to discuss ideas with who don't have a hidden agenda (I have a few such people in real life, but like all of us, they don't have unlimited time resources)
- By and by, to learn how to scale what I have built so far