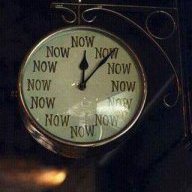 New Contributor
Read Fastlane!
Read Unscripted!
First i shall remember it.
This rule is from
Unscripted
CHAPTER 48
YOUR LAST BUSINESS EVER
(IF YOU WAN
T)
The apocalypse rule holds that the only catastrophic threat to your principal investment has to come from a global financial apocalypse.
I consider a financial apocalypse to be hyperinflation of our fiat currency or the collapse of our banking system. On the contrary, a bankruptcy or a financial fraud perpetrated by a small company is not apocalyptic to the banking system but apocalyptic for the investor.
The apocalypse rule means your investments should only be trusted to largely recognized megalithic companies subject to considerable governance and rules of transparency. The phrase "too big to fail" comes to mind as a criterion. And if such a failure does occur, we're looking at a total collapse of the world banking system. At this point, we're no longer talking about a financial apocalypse but a real apocalypse where societal hyperrealities fall apart.
For example, here is the list of institutions that hold my cash and/or paycheck-pot assets:
Fidelity, Vanguard, JP Morgan, Bank of America Blackrock.
Notice that none of these is a tiny, unknown company small enough to be shielded from public scrutiny. Each of these entities is large enough where a failure (or a large-scale fraud) in any of them would inject systemic risk into the world banking system. In other words, if Vanguard's umbrella of shareholder-owned companies fails, I know we're looking at a worldwide failure in the banking system and, perhaps, an event so large that the world will never be the same.

My question is. If I can't invest from my country in one of this companies, because they don't give the service of investing in funds to
receive regular monthly income. Which others companies are comparable to this ones? Investing throw Banco Santander follow this rule? How can i recognise "to big to fail" companies?