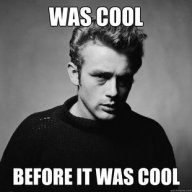 Bronze Contributor
Read Unscripted!
Speedway Pass
User Power
Value/Post Ratio
152%
Jun 16, 2017
159
242
27
I've been on One Meal A Day for a week now and my energy levels have already increased.
Basically got the idea from this guy
View: https://youtu.be/P3h2JSu33t0
I don't know if you've guys experience this also but after I eat lunch I feel very sleepy.
After moving my meal to 3 hours before bedtime I feel awesome during the day, now I'll admit after the 1st few days on this regime I had the worse hunger pangs and headaches but after that I felt great.
Is anyone else out there on One Meal A Day?
Just curious:
What do you guys eat?
What time do you eat?
How do you feel?
Have you lost any weight and/or gained any muscle?