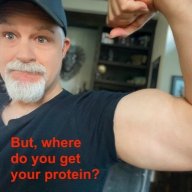 I followed the science; all I found was money.
Staff member
FASTLANE INSIDER
EPIC CONTRIBUTOR
Read Rat-Race Escape!
Read Fastlane!
Read Unscripted!
Summit Attendee
Speedway Pass
Jul 23, 2007
35,336
140,317
Please welcome a new sponsor to the board, Bobby Casey, although
@GlobalWealth
has been around this neighborhood since we broke ground years ago.
He offers information/knowledge regarding asset protection and investment alternatives that go beyond your simple IRA, or a US based index fund. Some detail...
This membership product is unlike anything in the marketplace. We are using our experience and rolodex of connections to bring you information about how to move your business offshore, protect your wealth in a private manner and explore the world as a virtual nomad. Every month you will learn ways to make your business and your wealth completely anonymous - like John D Rockefeller stated, "Own nothing, but control everything". You will learn strategies for setting up and using proper offshore structures for your business and your investments, how, where and why to obtain 2nd residency and/or citizenship, how, where and why to invest in foreign real estate, precious metals investment and storage offshore and much more. Members can join monthly live webinars as well as join at live members events around the world. Additionally members get huge discounts on domestic and offshore corporate services, trust and foundation administration, opening offshore bank and brokerage accounts and more.
More info...
https://globalwealthprotection.leadpages.net/offshore-ecommerce-guide-fastlane/
Or
globalwealthprotection.com (which has a lot of free resources/articles)
If you have questions for him, I'm sure he'd respond here.
Last edited: